The FreeBSD Corporate Networker's Guide
---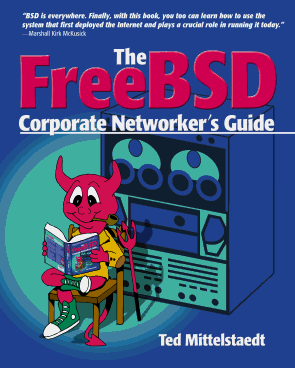 The Networker's Guide covers integration of FreeBSD into typical corporate networks with special emphasis on interoperation with Windows 95/98/ME/NT/2K
This site exists to provide corrections, updates, and interactive responses to reader questions about the work. I hope that you find it, and the Networker's Guide, useful!
Ted Mittelstaedt

1475 x 1843 24-bit PNG image of the English book cover
407 X 506 JPG of the Japanese book cover
Gzipped Postscript image of the book cover, suitable for printing
---
© Copyright 2000-2004 Ted Mittelstaedt. All rights reserved.